Become a sales affiliate...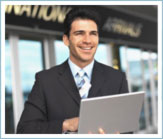 We put the power of web design back into the hands of small business owners. If the idea of spending thousands of dollars with a custom designer is more than you can handle then you should consider egygo.net. Our affiliates earn a % (commission) for representing us in their country. The power of online buissness is the unlimited source of clients almost everywhere on earth. We know we can't have representitives in every city/country.
egygo.net offers one of the most highly paid affiliate programs in the egyptian market,
to be continued..