About EgyGo

EgyGo is an award winning web design & web development company in Cairo Egypt. At EgyGo we don't just do the job but we do it right. Perhaps it is this obsession of doing things right & perfect; along with attention to details that brings our customers satisfaction into the highest levels.
We have been delivering quality websites with our team of web design professionals for our customers and have a proven track record of customer satisfaction and guarantee or your money back.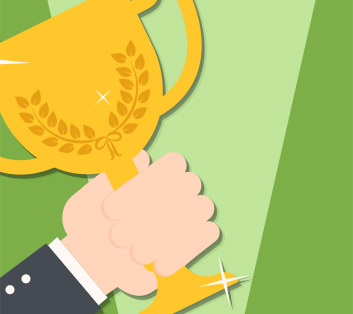 Some of our official accomplishments:
• 2004: eftekasat ranks 1700 in Alexa.com thus being the most visited Discussion board (Forum) in the Middle East.
• October 2007: letter of appreciation from the pentagon for developing & maintaining NAMRU's website in the Middle East. EgyGo was considered as the most reliable online Agency in Egypt.
• November 2008: 3 page interview in Dear Guest magazine about SEO with EgyGo chairman.
• July 2010: Certificate of appreciation from Cybercrime association France
• August 2010: Certificate of appreciation from the Malaysian palm oil council
• September 2010: Interview in DGTV viewed over 65,000 times
• January 2012: EgyGo launches the first Arabic responsive website on the Internet!
• More than 8 Appreciation award from DG Festival from 2009 to 2014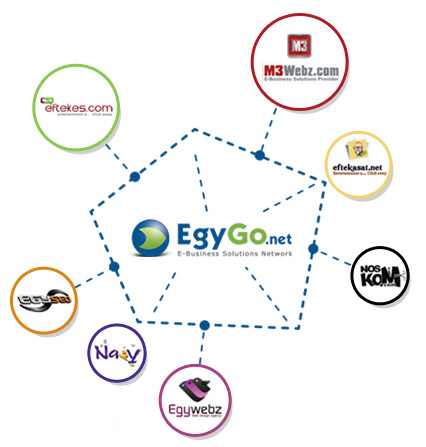 Our network:
• Egygo.net Main Company
• M3webz.com custom design , online consultant, web management
• Egywebz.com Ready-made designs
• Egyseo.com SEO services
• Eftekasat.net pictures site
• Eftekes.com discussion board
• Noskom.com blog (about everything except religion & politics)
• Na2y .com e-commer
Our Advertising networks:
• Dear guest .com, Dear Guest Magazine
• DG feast.com Dear Guest FESTIVAL AWARDS
• Memawards.com, Middle East Music Awards
• AC-Awards.com Arabian Cinema Awards
• Sparlives.org Animals Rights in Egypt
• EgyGo network (EgyGo, M3webz, Egywebz, Egyseo, Eftekasat, Eftekes, Noskom, and Na2y).

Some of Mr. Andoni Al-Khoury's (Chairman) online work experience for the past 15 years…
• 1997 – 1999 Sales & Marketing manager "Nobody Systems" (masrawy.com)
• 2003 – Now Owner & webmaster of eftekasat.net
• 2007 – Now EgyGo.net
Chairman Word:

I'm a Canadian living in Egypt (a country that I love) married to a great Egyptian wife and have two wonderful daughters and a son.
Owner of EgyGo.net a web design company in Egypt. Creative, designative and invented the word credesignativity which was later used in my Ad campaign. 26 years of experience in sales & marketing, 16 years online on the net and still counting, now I'm not only the CEO of EgyGo, but also CEO of M3webz.com. Both companies are working in the E-Business fields.
I have my hands in every aspect of my company from Web design & SEO tasks to sales & marketing.
Personal Website: http://andoni-alkhoury.com/